On Sunday afternoon, January 29th, the St. Thomas Long Island parish community visited St. Bernard's Roman Catholic Church located in Levittown, NY. The Assistant Vicar, Reverend Father Abraham (Abey) George, along with many faithful were welcomed by the priest of St. Bernard's, Father Ralph Sommer, along with many of the members of the parish.
The afternoon began with a welcome hymn, followed by Father Ralph addressing the guests on the history and the traditions of the Roman Catholic Church. Few of the administrators of the church introduced themselves and explained at what capacity they each served within the parish. The address was followed by a question and answer session where both priests answered questions regarding their respective ecclesiastical traditions. Father Ralph displayed and explained the use of various holy oils used in various sacraments of the Roman Catholic Church. The afternoon came to an end with a closings hymn followed by our parish chanting an intercessory hymn to St. Mary, the Mother of God, in Malayalam. After a group photo, Father Ralph invited us for coffee and refreshments where we had the opportunity to meet and interact with the members of the parish.
On behalf of the Clergy and the parishioners of St. Thomas, Long Island, we would like to express our sincere gratitude to Father Ralph Sommer and the administration of St. Bernard's Roman Catholic Church who organized this event. We would like to offer our sincere thanks to all the parishioners for their hospitality and for everyone who welcomed us into their community. We look forward to working with St. Bernard's family on various levels for the benefit of the Levittown community we serve.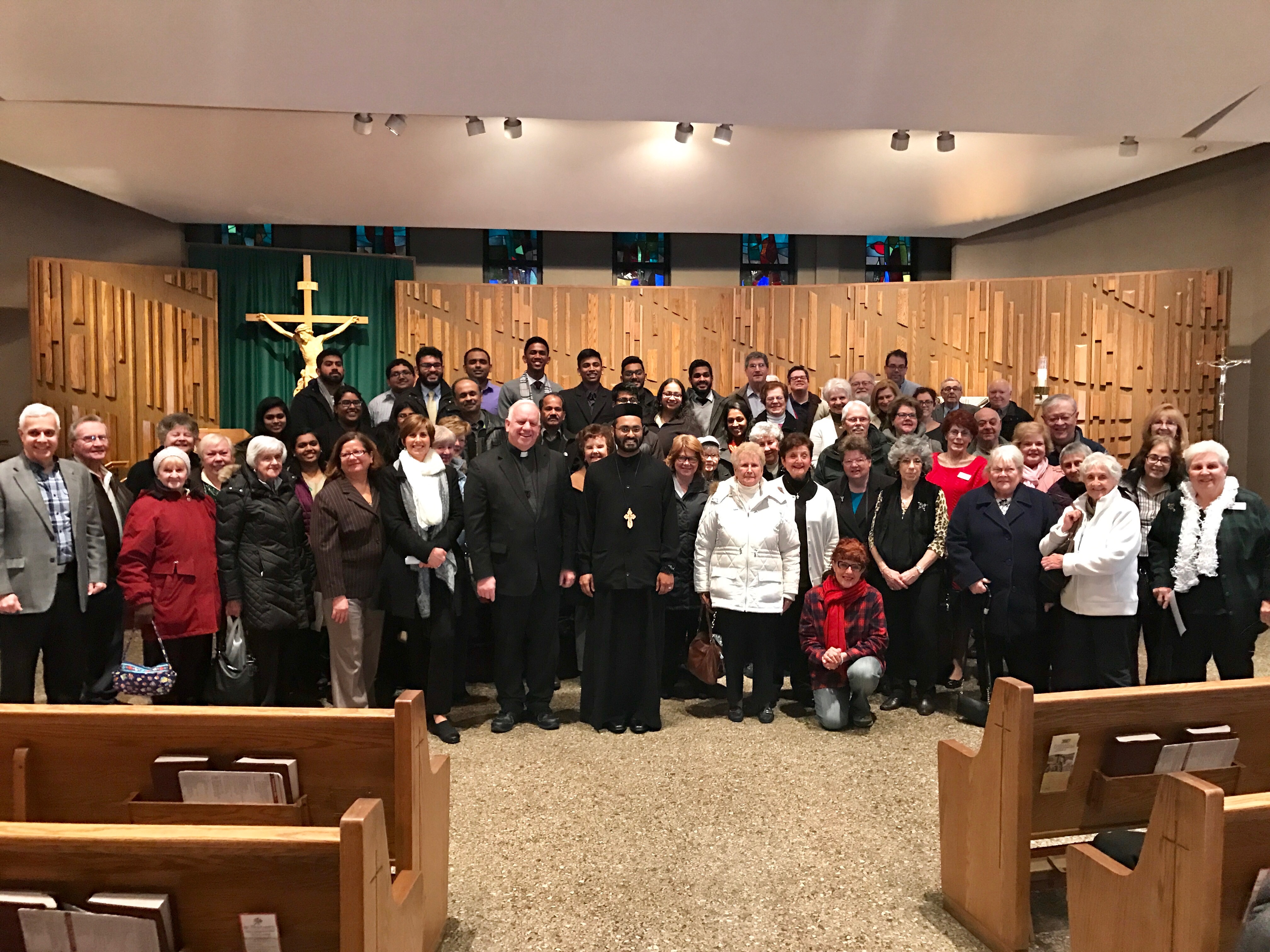 Please click link below for additional pictures: