On November 13th, Sunday afternoon, St. Thomas Malankara Orthodox Church opened their doors to the faithful of St. Bernard's Roman Catholic Church of Levittown, NY. The Assistant Vicar of St. Thomas parish, Reverend Father Abraham (Abey) George, along with the parishioners welcomed about 80 faithful of St. Bernard's parish and their parish Priest, Reverend Father Ralph Sommer.
The evening began with Fr. Abraham addressing the guests on the history and the ancient traditions of St. Thomas Christians of Kerala, India. The address was followed by a question and answer session where many questions regarding Orthodox faith, liturgy, spirituality and culture were addressed. After the tour of the sanctuary and a group photo, Fr. Abraham invited the guests to the parish auditorium for coffee and refreshments where the guests had the opportunity to meet and interact with the members of the parish.
On behalf of the Clergy and the parishioners of St. Thomas, Long Island, we would like to express our sincere gratitude to Father Ralph Sommer and Diane Vella who helped organize this event, and all the guests from St. Bernard's parish for visiting and spending time with us. We also offer our sincere thanks to our parishioners, particularly the MGOCSM and FOCUS members who offered their time and efforts for this event. We look forward to having the clergy and the parishioners of St. Bernard's parish for future events at St. Thomas, and we hope to work together on various levels for the benefit of the Long Island community we serve.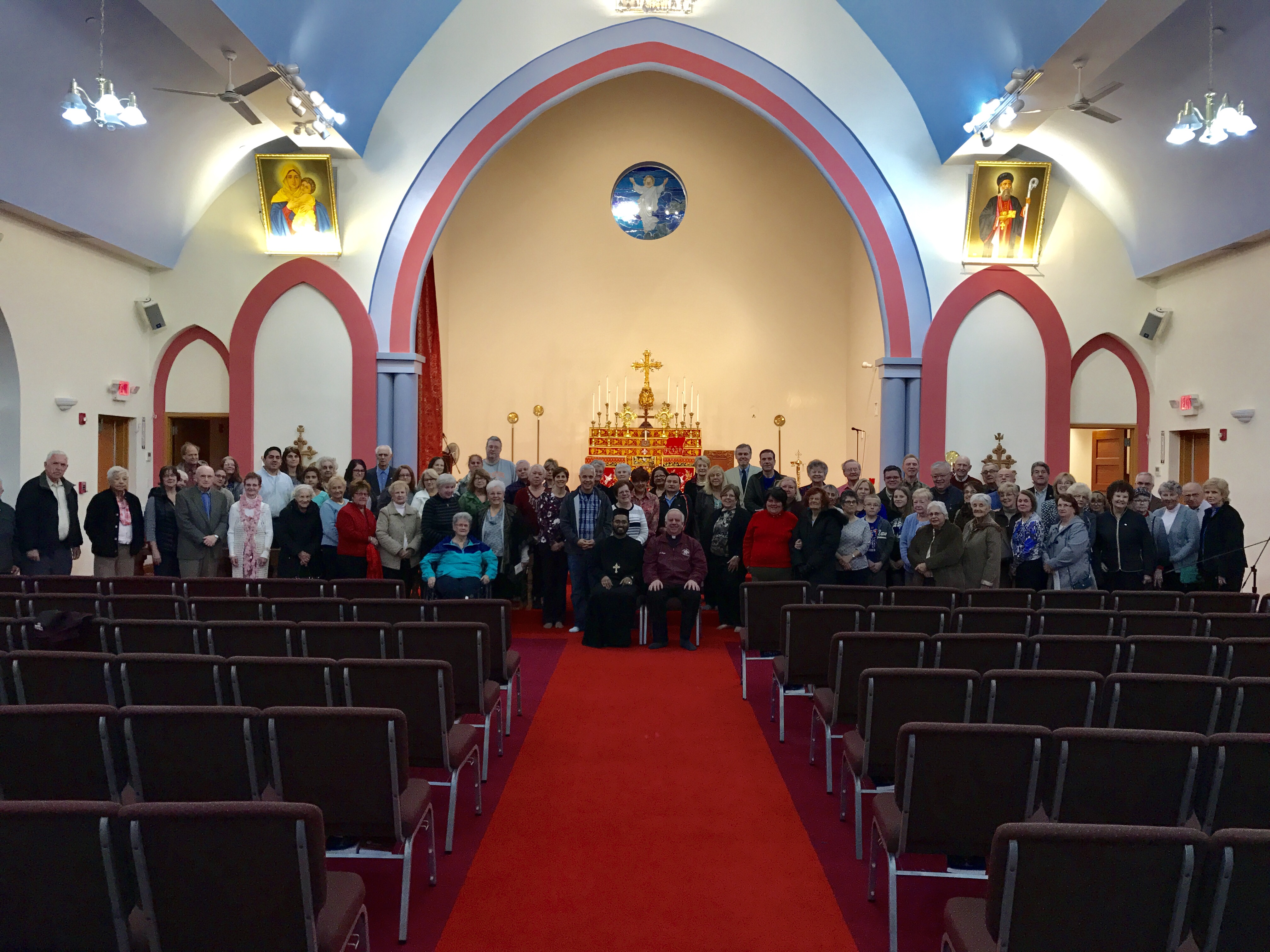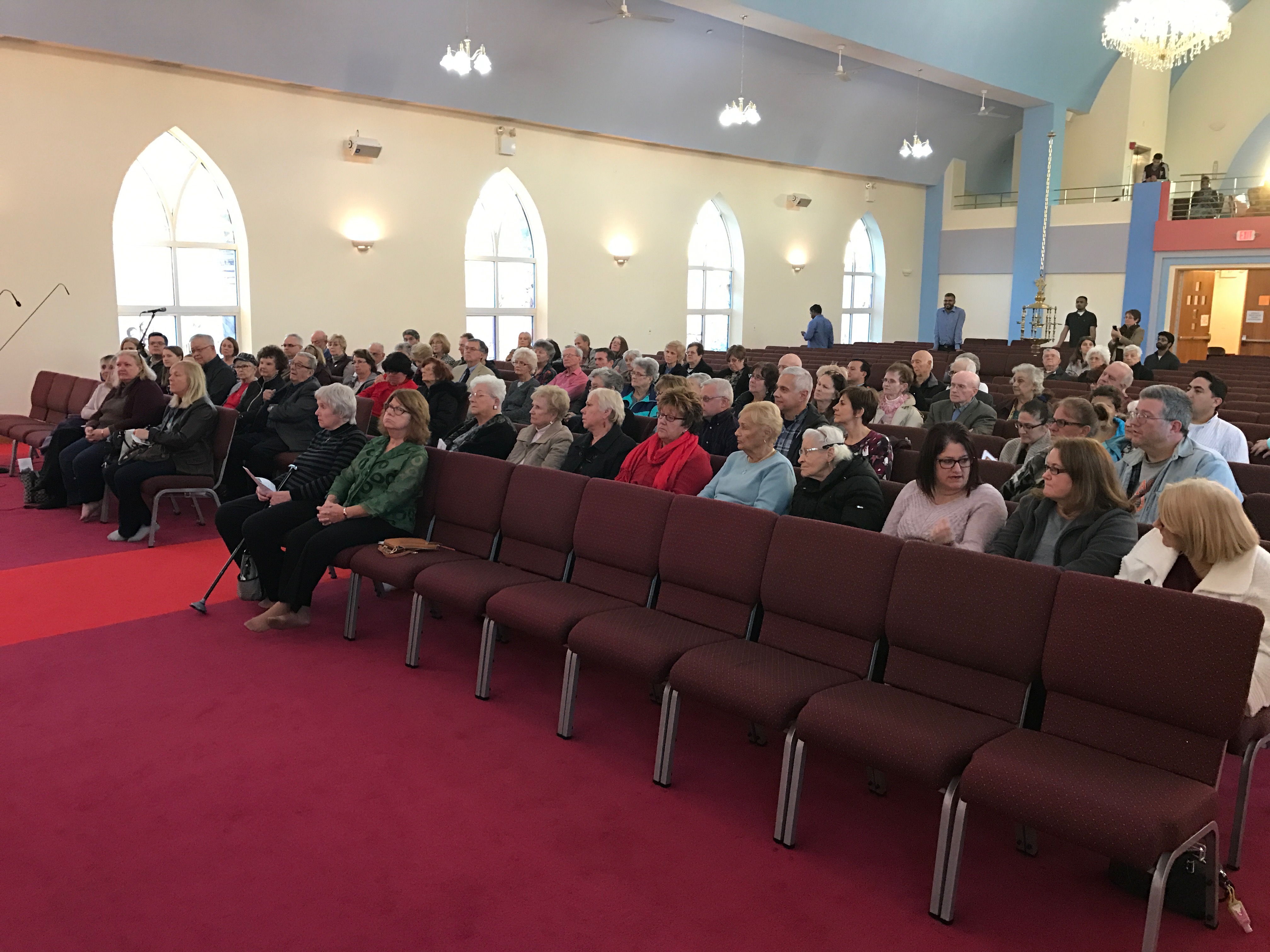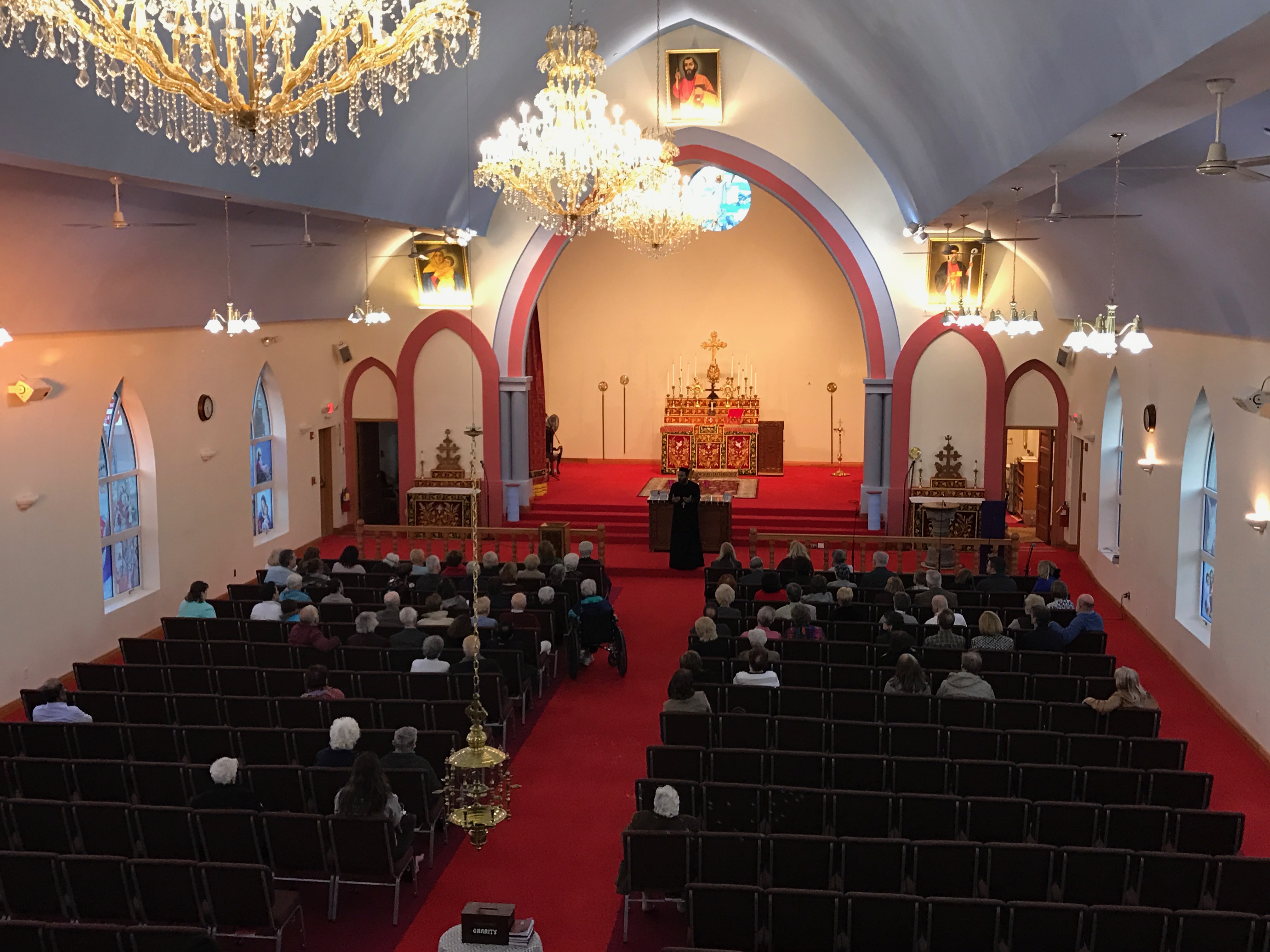 Please see below link for highlights from the visit: